In 1996, Attorney Craig Kahn set out to provide help to consumers who had purchased defective vehicles or who were being taken advantage of by auto dealers. Regardless of ethnicity or income, Mr. Kahn sought to provide them with quality representation and equal access to the civil justice system. Kahn & Associates, L.L.C. was thus born in the fall of 1996.
Fast forward to today, Kahn & Associates has become one of the nation's leading lemon law firms and has assisted thousands of consumers who have purchased defective vehicles and other products.
As the economy changed and the recession begin, another consumer need became more apparent to Mr. Kahn. Everyday people were being unfairly harassed or embarrassed by overbearing creditors and debt collectors. Once again, the firm stepped in to help and now helps hundreds of consumers every year to stop these calls and end the harassment.
Kahn & Associates is devoted to consumer advocacy and consumer related issues. Over the years, the firm has been featured by various media outlets showcasing our efforts and educating consumers on their rights.
Services

Lemon Law & Debt Collection Harassment
Testimonials

Hear for yourself, what some of our ravings fans have to say!
Our Story

KAHN & ASSOCIATES, L.L.C. is a consumer law firm dedicated to providing legal counsel to consumers
Read more
Learning Center

Learn about Ohio and Michigan Lemon Law & FDCPA Statutes, Watch our videos & Receive a Free Book!
Read more
---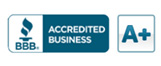 ---